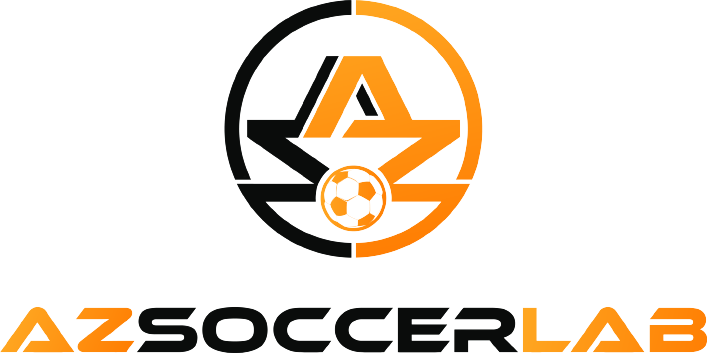 Indoor Scottdale Summer Soccer Camp 
Escape the heat this summer with 5 weeks of indoor Soccer Training
Led by Coaches Phil Jackson & Jordan Diana, Join us this summer as Az Soccer Lab brings its 5 week indoor soccer camp to Scottsdale, AZ. This will be an amazing all around experience with focus on fun and developing the person as well as the soccer player. Escape the heat for the day while taking advantage of our brand new building with A/C and cover from the Arizona sun.
Every camper will be challenged mentally, physically, and emotionally with the goal of increasing each players overall knowledge and enthusiasm for the game. Their technical level will be pushed with focus on our core concept of getting as many touches on the soccer ball as possible during the week.
HIGHLIGHTS INCLUDE
Coaching from Az Soccer Lab Training staff
Unique & structured curriculum
10 to 1 camper to coach ratio
AZ Soccer Lab Nike Soccer Camp T-shirt & camp prizes
Elite technical training & game knowledge development
Position specific training
3v3 World Cup Tournament
Speed, strength and agility training 
Week #1 | May 29th – June 2nd
Week #2 | June 5th – June 9th
Week #3 | June 12th – 16th
Week #4 | June 19th – 23rd
Week #5 | June 26th – June 30th
***$549 per week
Our coaches have worked with professional teams, college teams and all Arizona club teams making sure you get the best training possible in the state. 
Not only will the kids get the best coaching but it is also located at one of the best facilities in Scottsdale. A brand new indoor facility with Air conditioning to keep the kids cool during the summer months and out of the sun while been active.
What Is Included With Registration? 
Summer Camp – Monday – Friday 9-4pm
All Lunch meals from Lunch Monday – Friday
Camp T-shirt
Fill out the below form and we'll respond back to you shortly.
EXAMPLE OF THE SUMMER CAMP SCHEDULE – 2023 Schedule
Our Kids will be broken into groups of 10. This will allow special focus and attention to help improve all areas of their game. There will be a minimum of 4 hours of Soccer training per day and 2 hours "off field". One of those will be focused on soccer education and the other will be more relaxed fun games. All of our coaches have great experience in Arizona Soccer so you know your kids are in the best environment to learn. Sign up now for Early bird registration prices that expire February 28th, 2023
All of our small group sessions will be based around our private training model. With focus on good touches on the ball and maximum good repetitions of each skill/technique. Its something we can offer that is different to your club training model.